As I guessed on Friday's rainy update, the entire weekend has been nonstop rain. I have not been able to hit the tarmac for three consecutive days, and am feeling like I am going through cycling withdrawal. Instead of sitting around and sulking, I opted to be productive, whipping up another batch of energy balls yet with a brand spanking new twist.
Quick digression before I get into the energy ball recipe modifications. A colleague of mine from Melbourne has been visiting Tokyo for about four-ish weeks now, and I only just found out late last week he was in town. He is here on business as part of this major global sporting event you might have heard of - The Summer Olympics.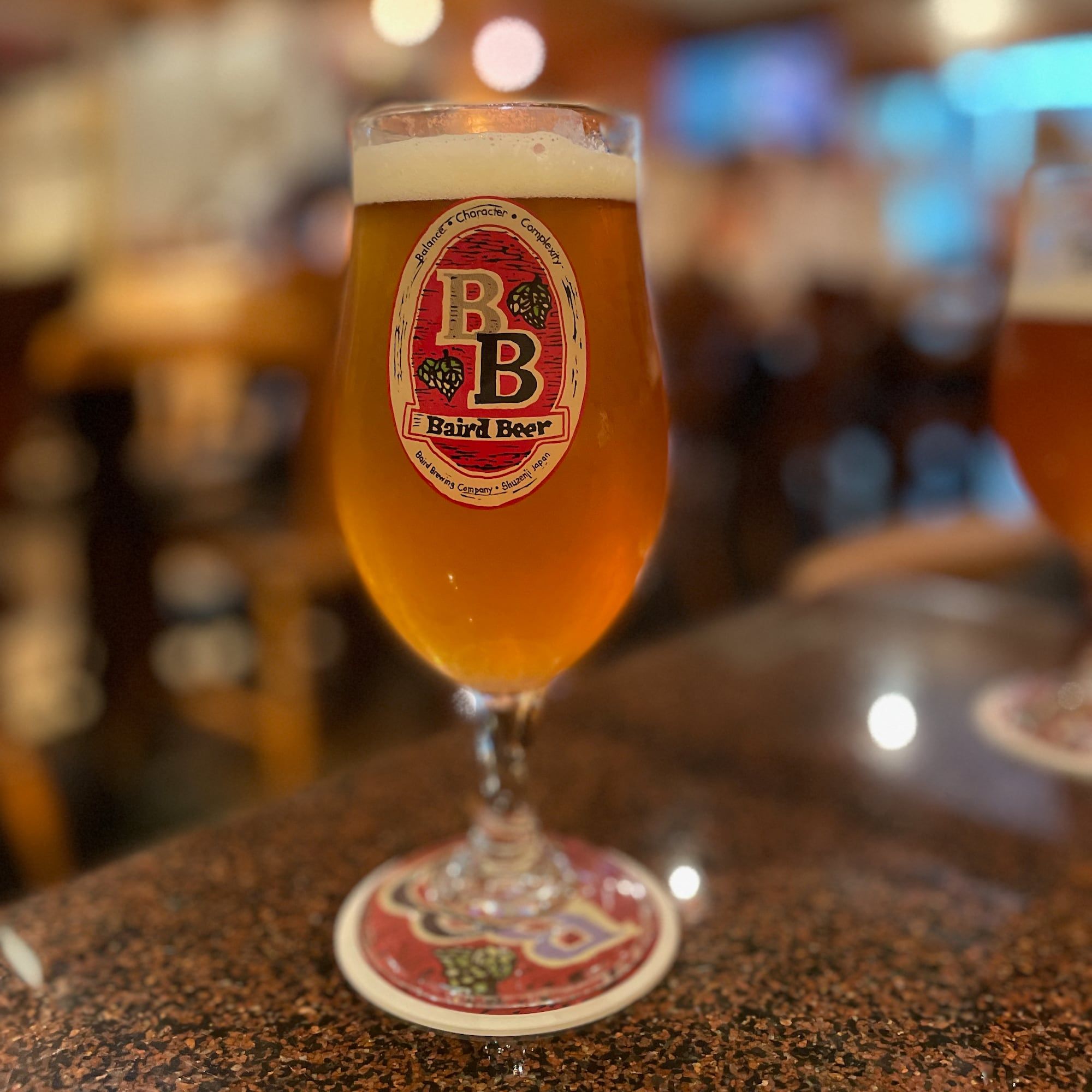 I pinged him, we quickly exchanged some messages, and agreed to meetup for dinner and some drinks. Saturday afternoon was the first time in forever where I was able to drink a beer [or twelve] with a colleague or friend since the pandmic started. It was refreshing to catch-up with a co-worker who, incidentally, also just so happens to be a cyclist. He is a Colnago guy, and has been riding for a few decades. So not only did we get to talk shop, but we rapped a bit about cycling. Good times!
---
I awoke in a haze this morning after having drank [five or six] too many beers. One thing I immediately noticed as I was coming to was the force of the rain. It was not just raining, but it was raining! Mother Nature's wrath was on ful display this morning, and it has been a constant the entire day. She is not letting up, pounding Tokyo with way more rain than we normally expect this time of the year. There is so much rain, certain parts of Tokyo and Kanagawa are experiencing mudslides today. Other prefectures endured this danger on Saturday.
Like Friday and Saturday, no cycling will be done today. It is one of those stay-at-home and be indoors-all-day kind of days. The good news is I got to watch the first Niners preseason game, and see how their rookie quarterback performed in a real game rather than practice.
More importantly, between Saturday and Sunday, I used this inside time as an opportunity to make another batch of energy balls but with a twist: apricot jam in the center, and then I covered the entire ball in hardened chocolate.
This was actually quite simple. For clarity, I have included the entire recipe rather than just the new additions.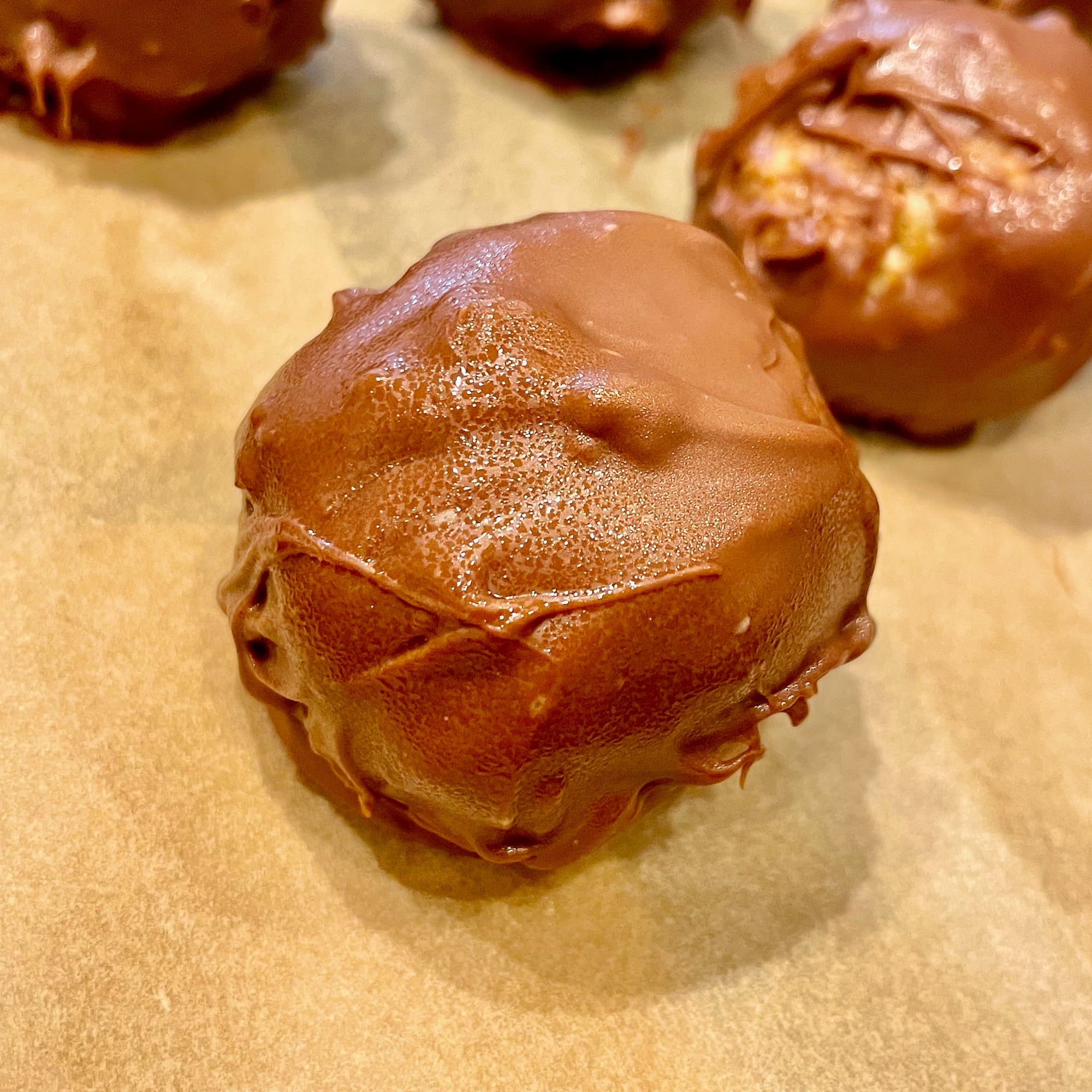 Energy Balls
Ingredients:
Old fashioned rolled oats - 1 cup
Creamy peanut butter - 1/2 cup
Almond butter - 1/4 cup
Honey - 1/3 cup
Maple Syrup - 2 tablespoons
Chocolate chips - 1/2 cup (for the energy ball mixture)
Caramel chips - 1/4 cup (for the energy ball mixture)
Shredded coconut - 2/3 cup
Chia seeds - 2 tablespoons
Vanilla extract - 1 teaspoon
Ground cinnamon - just a pinch
Apricot jam
Chocolate chips - 1 cup (for the energy ball cover)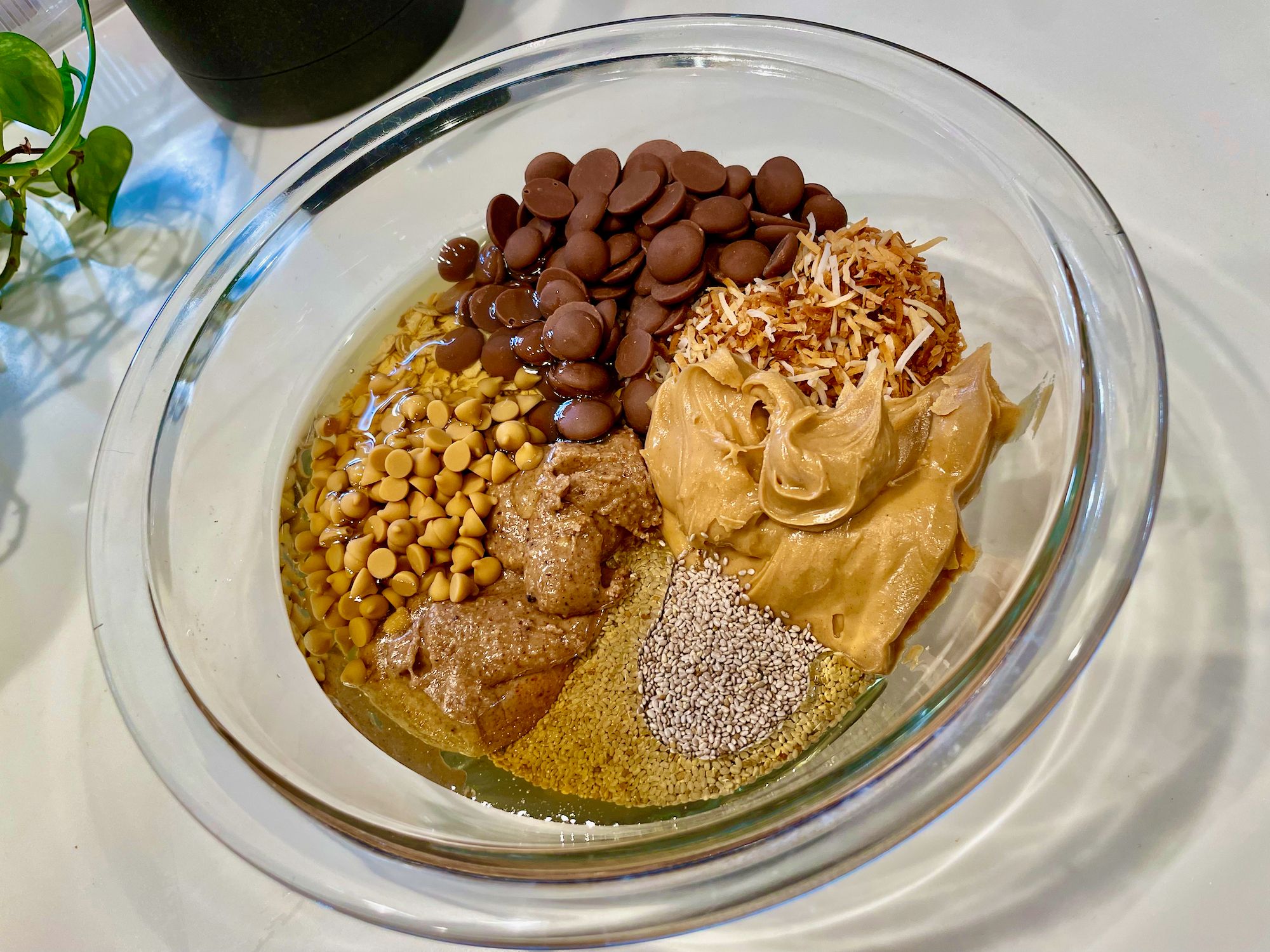 Directions:
Lightly toast the shredded coconut, set aside for 10 minutes to allow for cooldown.
Place the rolled oats, creamy peanut butter, almond butter, shredded coconut, chocolate chips, caramel chips, chia seeds, honey, vanilla extract, and ground cinnamon into a bowl and mix thoroughly. Ensure there is even distribution of the ingredients across the entire mixture.
Cover and set in the refrigerator for at least two hours, overnight preferred. The goal is to give the mixture enough time to harden and set.
Place a cooking sheet on a tray. Spoon small dollops of apricot jam onto the sheet, doing your best to shape them into balls. Knowing the above mixture has yielded 9-10 balls, I mirrored the amount of apricot jam balls.
Place the tray in the freezer for at least one hour.
When both the jam balls and the mixture have had the proper time to settle, remove them from the refrigerator and freezer. Take a spoonful of the mixture and flatten it into and oval shaped pancake. Place a frozen apricot ball in the middle, and carefully cover it with pancake. Once covered, then form into a ball and roll the mixture so it is tight. Be careful not to make the jam ball explode. Place on a tray lined with a cooking sheet.
Cover and keep refrigerated for at least one hour.
Place the remaining chocolate chips into a microwaveable bowl. Microwave for 20 seconds, remove the bowl, and using a silicon spatula mix the chips. Repeat for another 20 seconds. Then keep repeating, this time using 10 second intervals for the microwaving. The goal is to get the chocolate into a smooth, velvety texture state.
Remove the energy balls from the refrigerator. One by one, carefully dip the energy balls into the chocolate, ensuring the entire ball is immersed in chocolate. Place the fully covered energy ball back on to the tray. Once all balls are complete, place the tray in the freezer for at least one hour to let the chocolate harden into a nice shell.
This recipe is basically my standard energy ball recipe but with two added steps. I used milk chocolate chips and find this to be way too sweet for me, especially since there are chocolate and caramel chips inside each ball. Next time I will use a darker chocolate, maybe around the 70% mark, or even semi-sweet or unsweetened chips.
I may also add a bit of flair to the outer shells rather than just plain looking chocolate. One idea I ran across is to microwave a bit of peanut butter and drizzle it on top of the chocolate covered balls before placing them in the freezer. Seems easy enough and may be another fun twist.
---
At the moment, the weather forecast for 5am Monday morning looks like overcast and cloud cover followed by rain later in the day. There is a strong chance I will be able to hop on Red Chameleon and go for a ride. I really hope this happens because as relaxing as the weekend has been thus far, a ride would be the perfect way to begin what is going to be a very busy week.
These days, there is nothing more therapeutic than riding along the Tamagawa, taking in deep breaths of the fresh morning air, light breeze rushing across my face, listening to the lovely sounds of running river water. The mental escape is amazing, and is a splendid antidote to counteract all the work-induced stress.
Find something that makes you happy, immerse yourself in it, and become a happier and better person. Enjoy the rest of your weekend. Let me know if you decide to give the recipe a shot, and if you do, how well it turned out.