Just like the front page clearly says, I am absolutely an amateur and relatively cycling newbie. While I have been riding bicycles my entire life, I have not been seriously paying attention to cycling, nor been interested in spending money on the sport, except for the recent past. This explains why I only have the limited gear listed below as opposed to N+6 bikes like some hardcore cyclists.
Current Gear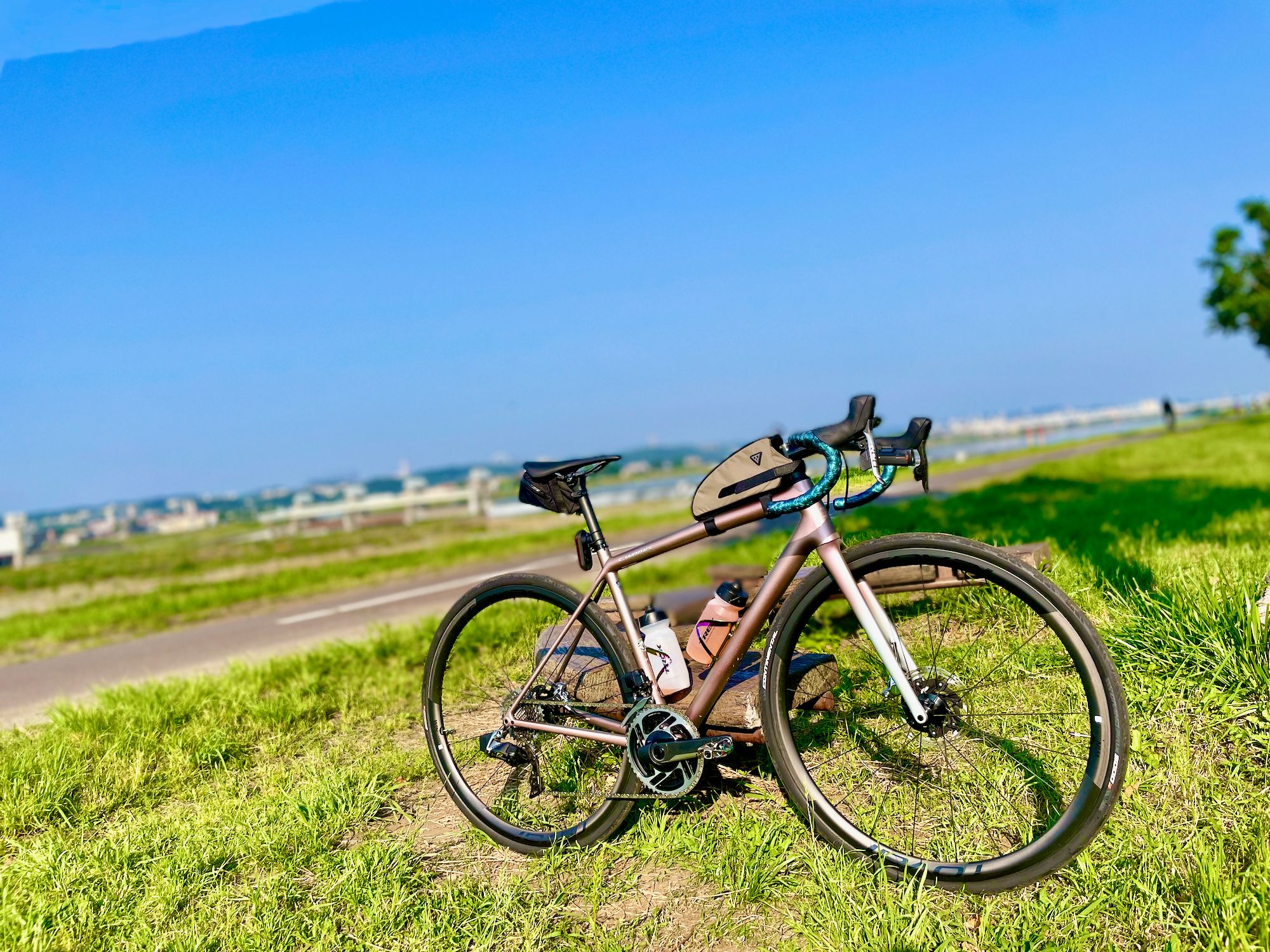 This is the list of my current cycling gear I use on my daily rides:
Since my first full ride on the Aethos - whom I have nicknamed and will often refer to as Red Chameleon - I have fallen in love with its comfort and handling. About the only time it is no fun is when I have to roll over the annoying speed bumps on the Tokyo-side of the Tamagawa.
As far as cycling kit is concerned, I do not really get into anything specific. More or less I have bought some decent chamois shorts to help with the comfort against the saddle, but otherwise do not really care much about what I wear up top. I primarily wear sleeveless shirts, even though they ostensibly get a bad rap from cyclists because of their proximity to runners, since I find them cooler thanks to the lack of sleeves. This is especially helpful during summer in Japan when it the humidity level is turned up to treacherous. Lately I have converted to wearing traditional cycling jerseys because of the pockets in the back, since they prove quite useful in carrying all the nonsense required when out riding.
---
Standby Gear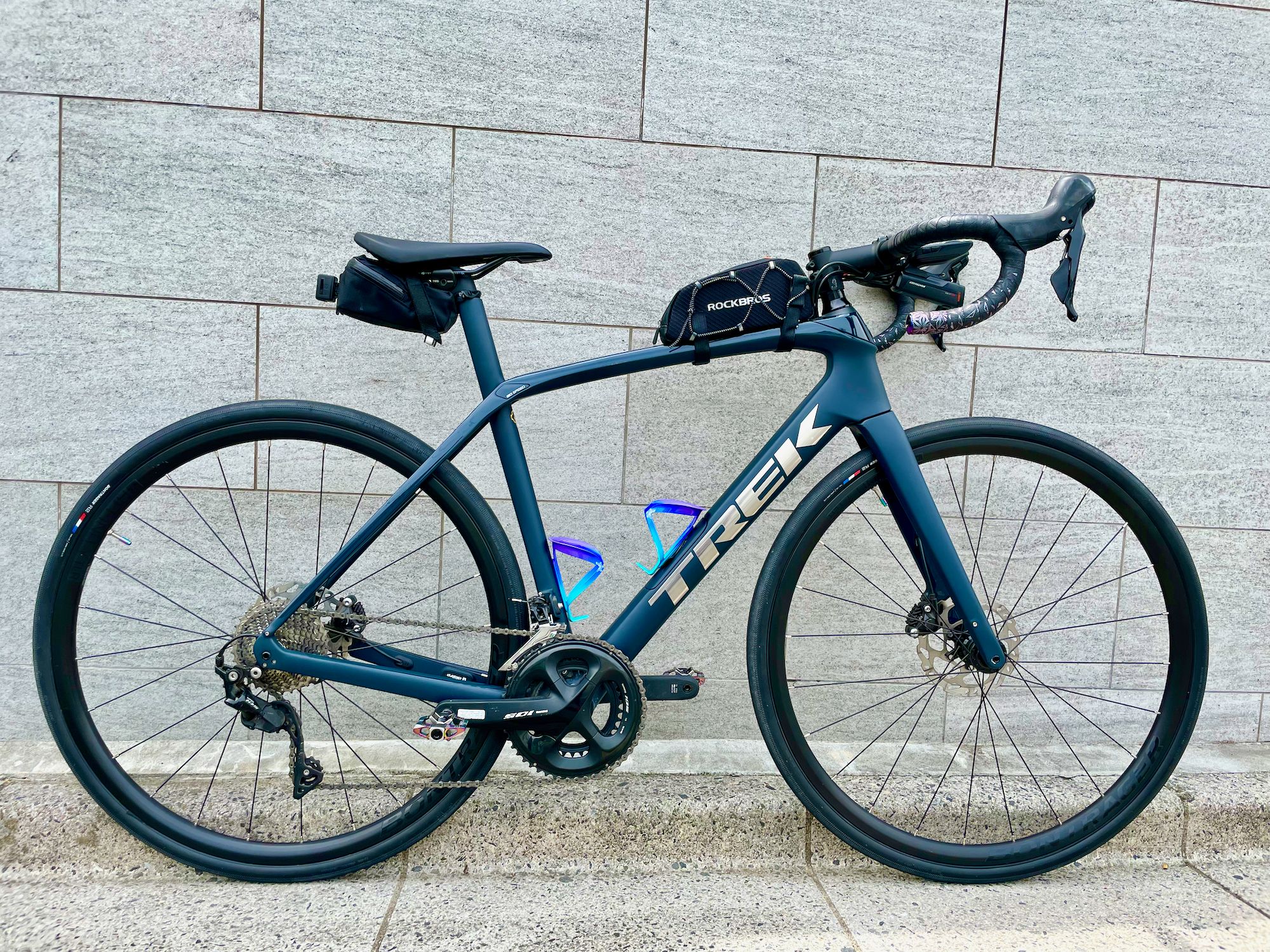 This is my standby bike. It is currently setup in, more or less, its default state albeit with a few visual customizations:
BIKE: 2020 Trek Domane SL5 wrapped in nautical navy
PEDALS: Crankbrothers Candy 7 wrapped in oil slick
BAR TAPE: Supacaz Star Fade Super Sticky Kush wrapped in an oil slick fade
BOTTLE CAGES: Supacaz Fly Cage Poly wrapped in purple and blue
I am considering replacing the 32c road tires with 38c gravel tires, and turning her into what would essentially amount to a Trek CheckPoint. There are a lot of fun areas to ride in the gravel along the Tamagawa, wich is the impetus for this consideration. While I have not made any decisions yet, this is an idea I am mulling over.
---
Retired Gear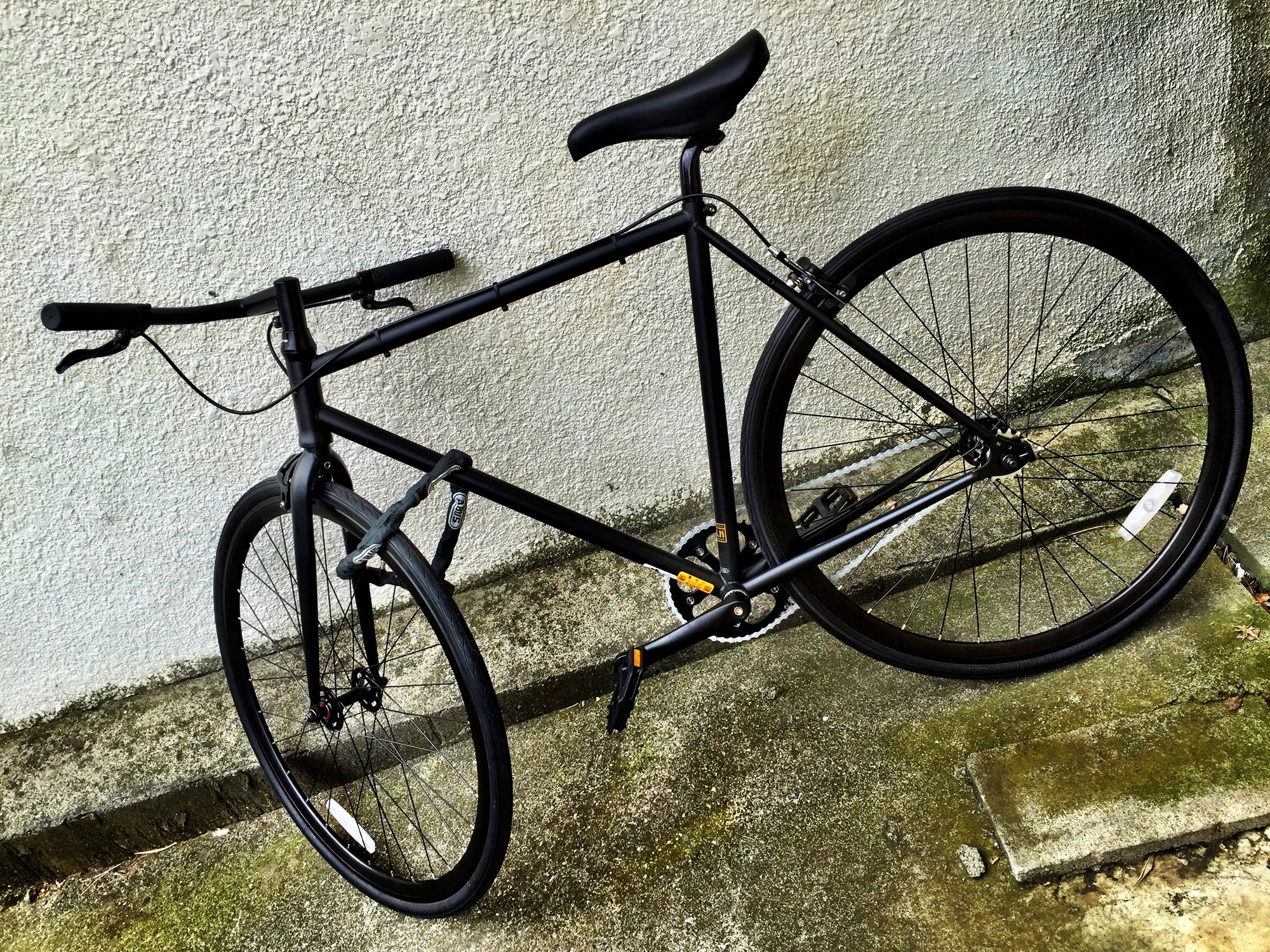 For all intents and purposes, this bike has been retired. She is sitting in my garage in a dilapidated state. One of these days I do plan to fix her up, get her back to a decent working state, so I can just go on leisurely rides without having to be concerned with the right shoes nor be concerned for her safety should I need to leave her locked-up outside a restaurant or store.
This is an Austic Folk single speed bike built locally in Kyoto, Japan. The shop is primarily known for building BMX bikes. I love the way this all matte black baby looks and rides, even if she is tough on the muscles since she is only a single speed. Nevertheless, I had nothing but good times with this baby!