As I wrote on Monday, I went camping for a few days to unplug from the grid and do a sorta digital detox. While I did use my mobile phone for taking pictures and videos, and keeping-in-touch with key people, the goal was to disconnect from work and get some mental down time. All too often in this new work-from-home normal we are faced with mounting pressure to constantly work, often failing to consider our own mental well being. That, coupled with some good old fashioned fresh outdoor air, was the primary point of this trip.
One of the best parts of camping is connecting with nature. Personally, I prefer sleeping in a tent and being underneath the trees, eating outside with all the annoyances the mountains present. Dealing with bugs can be a pain in the ass, but once you get passed the insignificance of insects it is easy to enjoy camping outside. I feel so much more alive when I am outdoors rather than locked to the MacBook Pro, iPhone, iPad, and internet jail. Income requires work, which requires a certain level of connectedness, but COVID-19 has completely destroyed any obvious demarcation between work and home life.
Hence why going camping is so invigorating and important.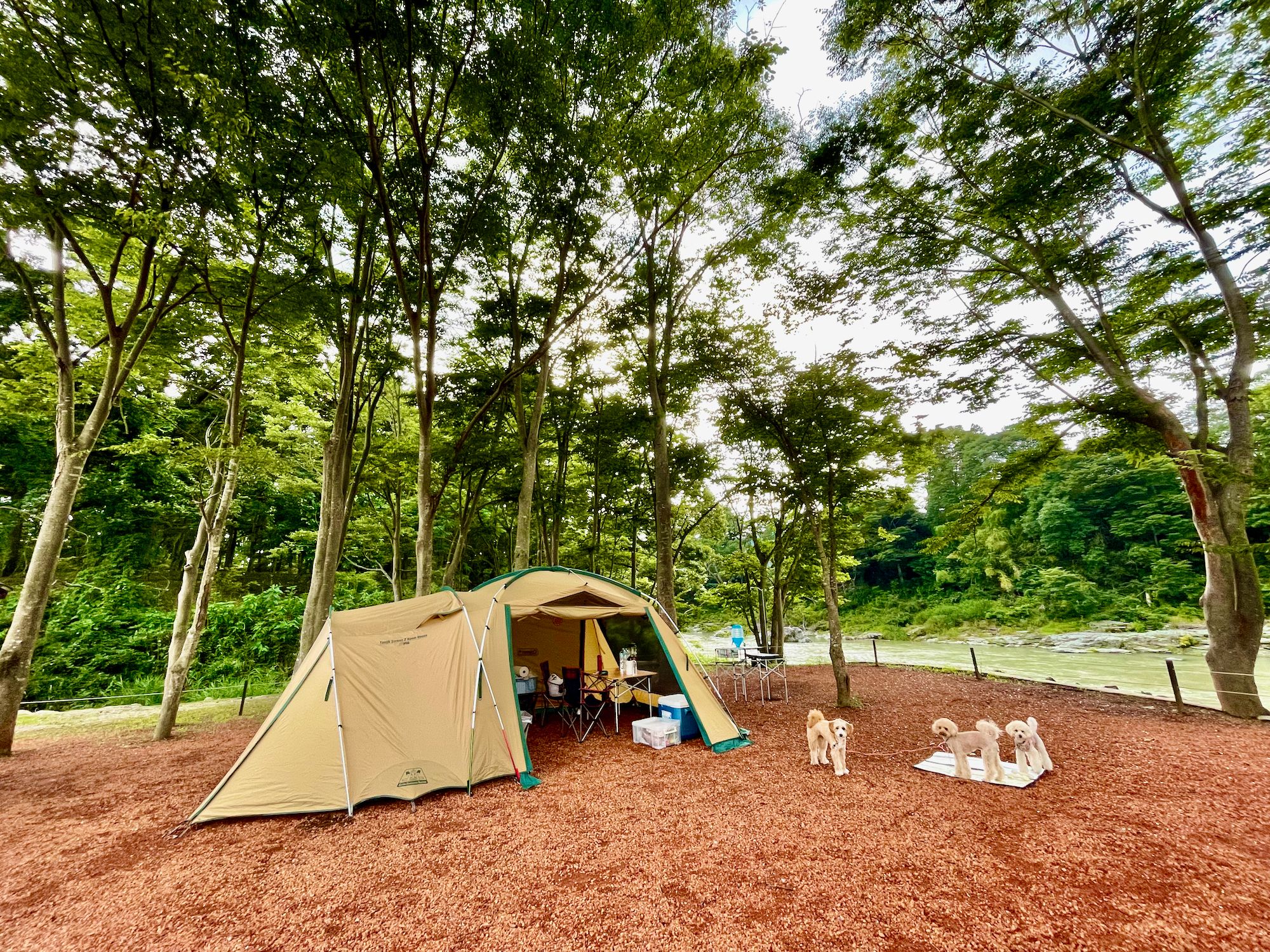 So yes, the ground is generally not the most comfortable place to sleep, but I prefer it to sleeping on a real bed inside a trailer or a recreational vehicle. While an RV is nice and provides a level of creature comforts akin to being at home, it is just not the same a being outside in the trenches with the the cicada's, mosquitos, ants, bees, and the rest of their brethren. Camping is being engrossed in nature, not living in a smaller version of what we live in each and every day.
There is something about eating a meal outdoors while listening to the soothing sounds of a running river doused in fog only mere meters from your eyes. About the only view to give this a run for its money is having Mount Fuji as a neighbor, sharing the nights sky with the Milky Way. Being outside is the key. It gives a whole new meaning to the word freedom. This is how you disconnect: get outdoors, and completely forget about all the nonsense at work.
Nagatoro, Saitama, Japan
Nagatoro is a small town in Saitama, Japan. Saitama is one of the many prefectures in Japan, similar to a state in the US or province elsewhere around the globe, sitting just north of Tokyo. Nagatoro is a relatively well known tourist spot, seeing a vast number of visitors on the weekends and during holidays. It is a scenic little town apparently designated as a prefectural nature park and preserve.
There are many small shops selling local goods, but the main attraction is the Arakawa River and the limestone rock formations thanks to the years of abuse from the river. There are rafting trips to take people down the relatively calm river, serving up beautiful views of the banks on either side. The rafting is both inexpensive and a lot of fun, especially if you can visit when there are fewer people than normal.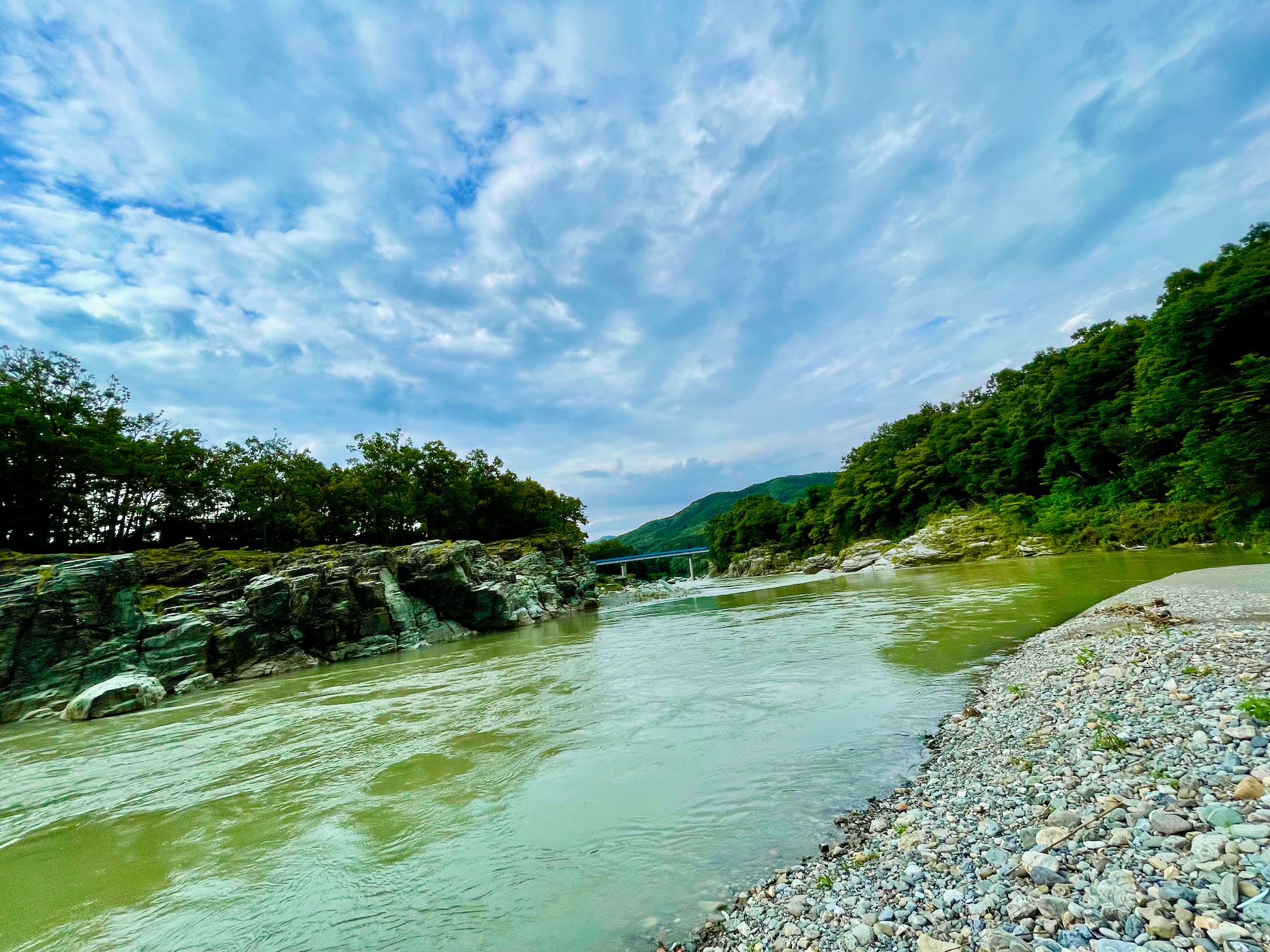 This is not why we visit Nagatoro, in particular to campground. We found the most awesome location last year and fell in love with it because it is situated right along the river. The serenity is unrivaled in my twenty-odd years camping around Japan. We were lucky to secure a reservation at the tail end of rainy season.
Nagatoro Auto Camp
The campground was newly renovated after some major typhoon damage in late 2019, so each camp site is now clearly designated, and has brand new soil and top cover. This makes it very easy to determine how much total space you have, and the soil makes it really easy to put stakes in the ground. This is imperative to keep the tent secure from flying away should the winds suddenly kick up out of nowhere, which happens often during this time of the year.
We selected what this campground deems as a premium site. In the above map of the Nagatoro Auto Camp, we opted for P2. Last year we were dead center of the V spot - aka View - which was nice and comfortable overall but had zero shade whatsoever. The logic behind this decision was twofold: we would only have one potential neighbor to our right, and we wanted a larger space even if we do not need that much room.
Nagatoro Auto Camp likely designates this particular spot a premium one because of its location at the very end of one side of the campground coupled with a lot of tree cover. Plus it is quite large compared to the V, S, and M sites. Most of the V sites along the river do not have trees, which in my book is a requirement. However, having tree cover is both a blessing and curse. With the good comes the bad: extra bug buddies live in these trees and will incessently pester any visitors. But, again, this is one of those fun things about camping, believe it or not.
Once we arrived and completed the check-in, it took us roughly two total hours to get completely situated. Although it has been a year since we last went camping, we were able to setup the tent relatively quickly. Since we camp relatively light, after the tent was standing and secure, the remaining items took no time at all to finish setting-up.
Psychological Vacation
Now it was time to just relax in the cool, comforting afternoon air. We promptly sat in our chairs overlooking the river, grabbed an ice cold drink, and chilled with the pups. After a long drive from Tokyo, and strenuous effort setting up camp, I wanted to soak in nature. I sat consuming deep breaths of the intoxicating Chichibu Mountain air while listening to the calming sounds emanating from the Arakawa River.
Merely sitting in a comfortable chair, in comfortable surroundings, with comfortable sounds while completely disconnecting and disassociating from all the stress in your life is utterly tranquilizing. Embarking on a psychological vacation is paramount in the new COVID-19 normal. Having work only a few fingertips away fuels anxiety. We never really feel like we have completely escaped from the boundaries a physical office provides. Taking a mental break and disappearing into nature is a wonderful way to unwind.
There I sat in my comfortable Coleman chair, overlooking the running water heading downstream towards Tokyo, in a trance-like state while I enjoyed this work recess. I cannot properly explain in words how thoroughly comfortable I felt as this huge weight was lifted off my shoulders. I had no need to look at email, check Slack, or take phone calls. This was a full-on escape from reality.
I cannot stress enough the importance of enjoying a mental time-out. Surrounding myself in nature, with fresh air, lush green landscapes, and the peaceful melody being sung by the Arakawa River was unbelievably soothing. Schedule downtime for yourself or risk being burned out. Today I feel completely rejuvinated because of this time away.
---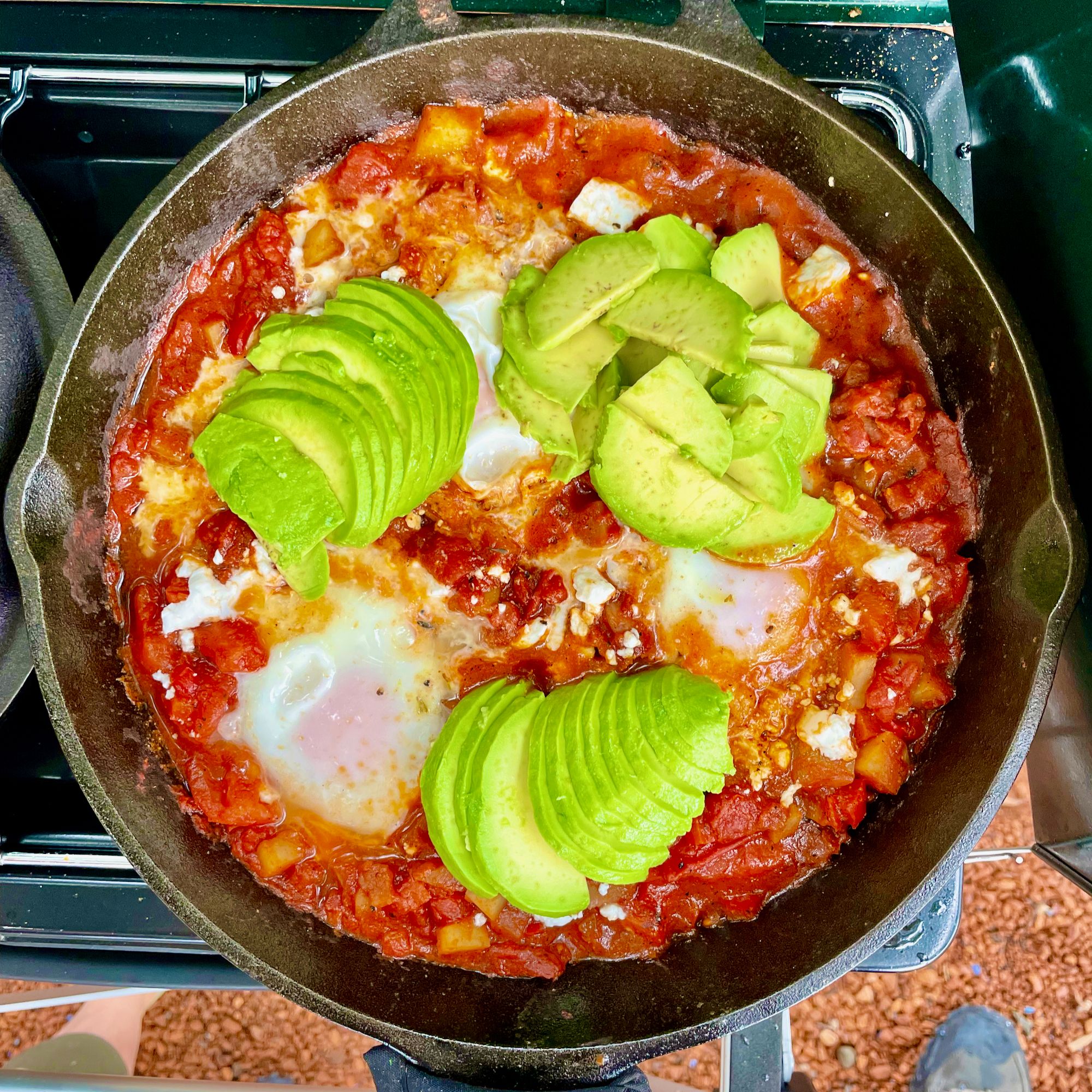 Camping Menu
While a psychological vacation is imperative for maintaining sanity, eating when out camping is synonymous with dessert. It is the proverbial icing on the cake. I use the time outdoors as a way to enjoy meals I do not normally cook at home. Camping is like my food laboratory, even though I am as far from a cuisine scientist as one can get.
Over the weekend I conceptualized a three-day menu we would feast upon while up in the mountains. I do all the cooking when we camp, so it was up to me to determine what meals we would savor while sitting underneath the stars for two full nights.
These are the meals I cooked over the three-day camping excursion:
Monday
Lunch. Salami and cheese sandwiches on a boule, gourmet popcorn, and barbeque potato chips. This was just a quick lunch after completing the camp site setup.
Dinner. Shrimp, diced potatoes, diced paprika, zucchini, onions, small cuts of corn-on-the-cob, and some other nifty vegetables steamed inside aluminum foil. It was seasoned with a ton of garlic and cajun spice mix.
Dessert. Sliced apples fried in butter, brown sugar, and bourbon, topped with granola and whipped cream.
Tuesday
Breakfast. Single-skillet shakshuka sitting atop hashed browns and topped with fresh avocado. I sprinkled mint and parsely atop the final dish.
Lunch. Salami, smoked salmon, cream cheese, spicy mustard, and Japanese mayonnaise on a boule, gourmet popcorn, and barbeque potato chips. Once again, nothing exciting or fancy for lunch because we ate relatively late. We needed to visit a local home center to purchase a small handheld axe to prep wood for our firepit.
Dinner. Chili macaroni and cheese. I basically made the macaroni noodles and chili separately, then mixed them together along with a ton of vegetables, and doused in Colby Jack cheese. This is a nice spicy, hearty, comforting meal.
Dessert. Smores cooked over the fire pit.
Wednesday
Breakfast. Single-skillet leftover mix. Basically, any leftover vegetables were mixed into the skilled along with scrambled eggs. The idea here is to return home with no leftover food.
I also enjoyed some nice local beers with dinner on Monday and Tuesday evenings. My intent was not to get carried away, drinking only two standard cans of beer to relax and maintain the fun atmosphere.
---
Conclusion
This escape to Nagatoro revitalized my spirit, and has put me in a wonderful headscape for my return back to reality. I am absolutely not struggling with any mental health issues, though I do feel increased stress from all this working from home. There are days when I am on calls from 5am through 11pm, which is why cycling is a vital component of how I make it through the day. There is something more exiciting and exhilarating about camping under the Milky Way.
I encourage everyone to enjoy a psychological vacation, to the maximum extent your schedule allows it. You will feel substantially better after doing so. Even if you do not think you need it, trust me, you need it. Give it a try, and let me know how it works out. At the absolute worst, you will be able to enjoy a nice adventure outdoors, which is always a good thing.