Awoke this morning to a beautiful early Monday with outstanding weather. When the door swiftly shut as I walked through it towards the garage, the temperature was perfectly mild with a slight hint of wind, and minimal humidity. The lovely climate helped increase my motivation to start the week off on the right food – no pun intended – with a metric half century, with one objective in mind: hit my weekly goal of 180k since I missed it the previous two.
So I put pumped up the tires to about 90psi, clipped-in to the pedals, and set off in the morning air towards my standard turn-around point: the bathroom in Kunitachi at the end of the standard Tamagawa Cycling Road.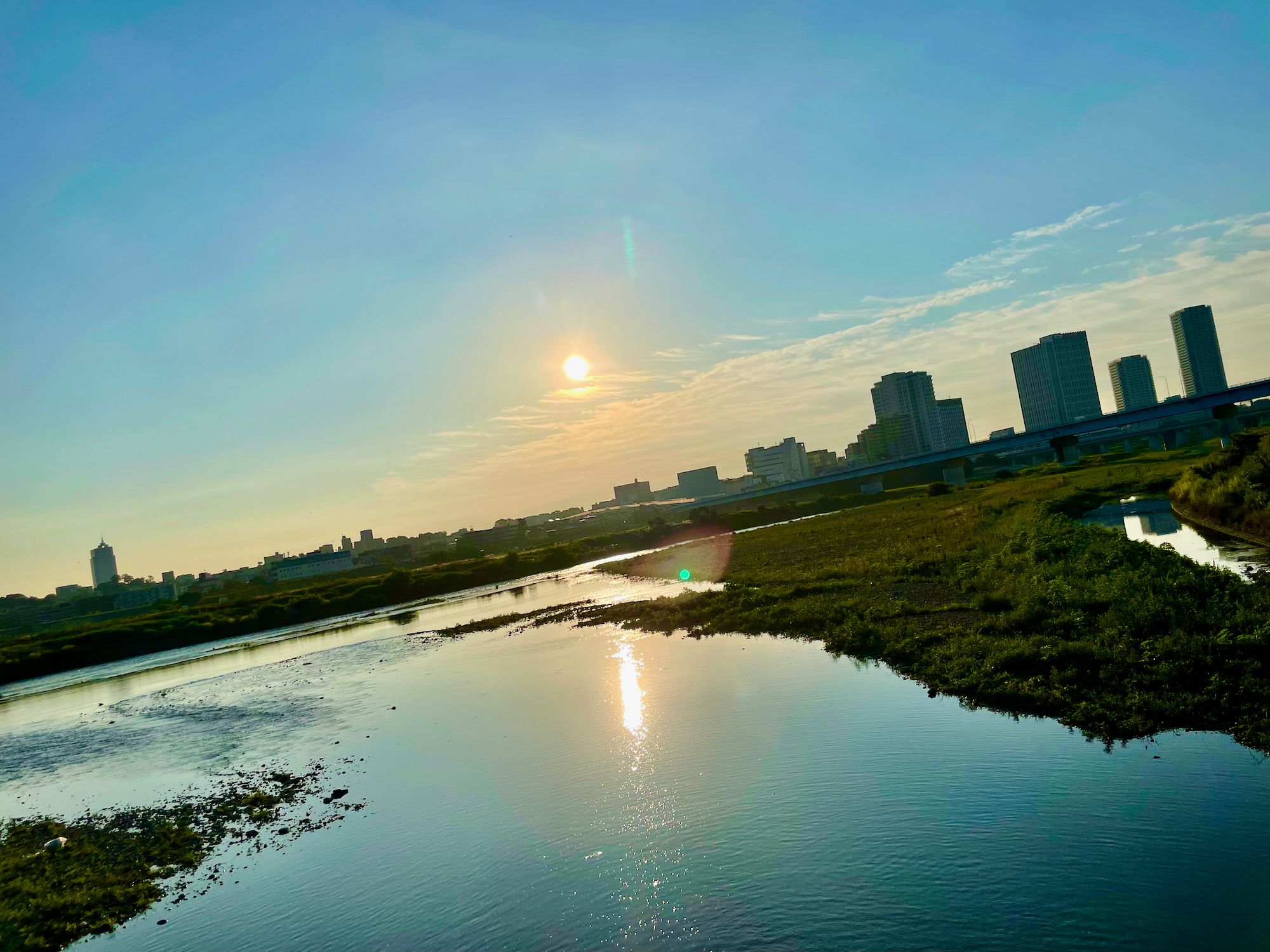 I made damn certain to be consciously pushing myself on the upstream hike. My goal today was to average at least 28kph+ for the entire ride. Sadly I fell ever-so-slightly short at 27.8k, which turned out to be just fine. The return trip I was in mad pursuit, once again flying down the Tamagawa, and with less traffic today it was far easier to maintain pace.
Each day I am able to hit peak speed on the return makes me wonder just what exactly about the daily conditions are different than the previous day. Does it have to do with the amount of rest I had the day prior? Is it related to the meals I ate? Maybe my sleep is playing a larger than expected role in my performance? Is my new morning pre-ride ritual having an effect on my ability to maintain a high speed pace on the return without it really bothering me?
Or simply, is my daily riding finally having an obvious effect on my ability to more regularly perform at semi-optimal levels?
Interestingly, it does seem like it takes me about one hour to get fully warmed up. Once I hit that turn-around spot I usually hit the mens room before downing a quick energy gel pack to get the blood flowing even more for speed speed speed on the way home. It seems to be working because I usually have far better overall times on the ride back comparatively. Today's stats demonstrate that perfectly, as I hit a number of PR's while heading home.

There may also be a bit of psychological play here too: ride fast, get home, quicker you can shower and grab a bite to eat!😂 Combined with the fact that today is a full work day, I do need to make good use of my time in the morning, being cognizant not to waste too much of it on pure riding. There are other chores I need to consider, such as feeding the pups, cleaning the dishes, and various other minor tasks.
Anyhow, I am overall pleased with today's ride. It is the perfect way to begin what is sure to shape up to be one hellified busy ass week before the long July Fourth holiday weekend.
Have an awesome week and keep on pedaling!!!